Military applications are among the most complicated and detailed market segments imaginable. Many times, military spec applications require custom commercial-grade materials, redundant safety systems, and multiple layers of battle-ready bypass systems.In addition to having to work in areas that may be subject to active hostilities, these generators must often be capable of running on jet fuel, or kerosene. PowerTech stocks non-Tier engines for this purpose, so our military sub-contractors do not have to wait six months for alternative fuel engines to arrive stateside. In addition, the operating systems must work on 24VDC. PowerTech diesel and gas generators are unmatched when it comes to battle readiness options. Our security and military generators come with an optional battle mode configuration to keep your generator running at all costs.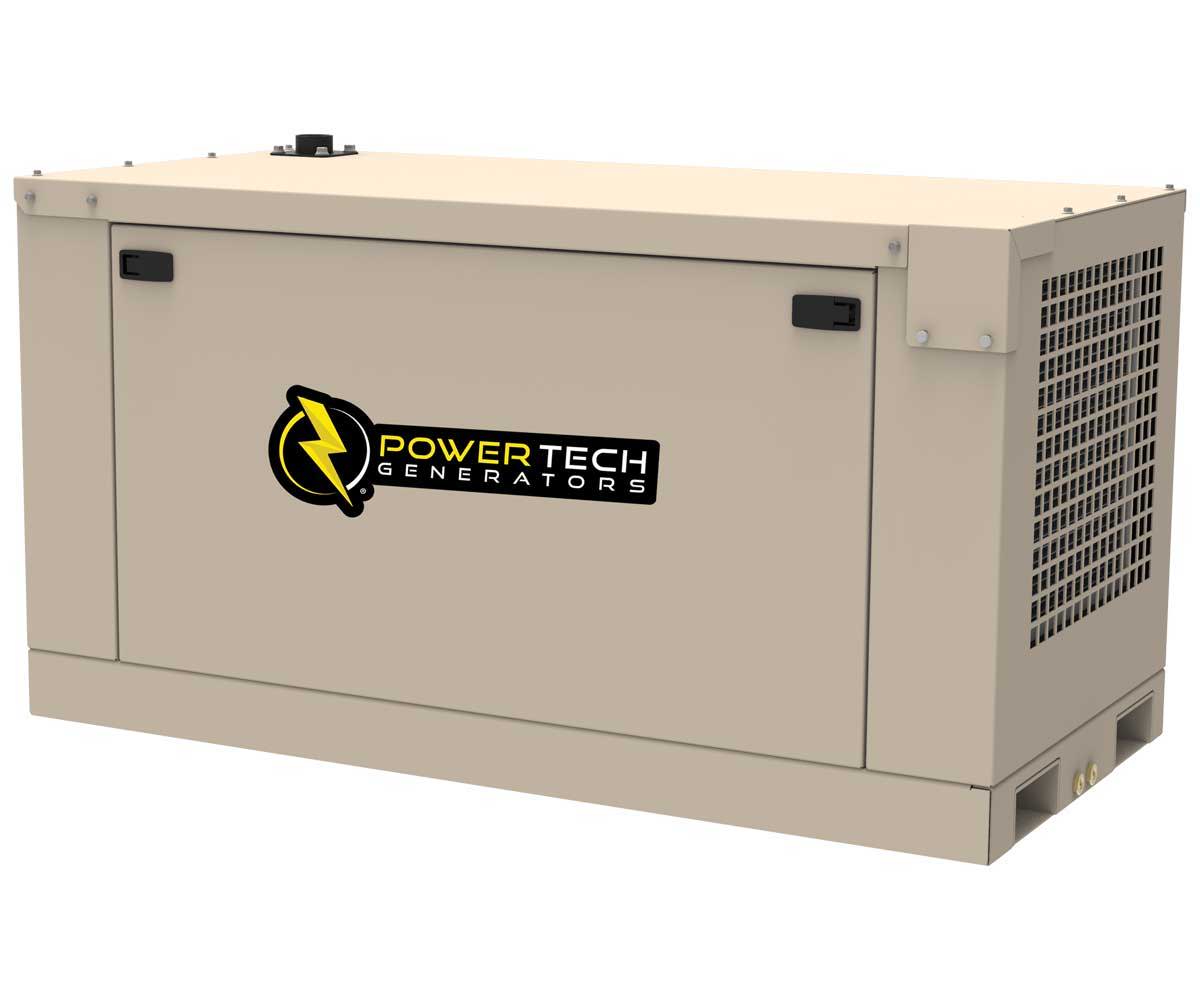 CUSTOM CONFORMAL COATINGS
PowerTech also specialized in custom conformal coatings, so that our customers don't have to repaint a genset enclosure to match the color of the vehicle or shelter it will be installed in. PowerTech is also one of the only generator manufacturers to offer CARC coatings to resist chemical and radioactive warfare environments.
HOMELAND SECURITY GENERATORS
With the demand for more security along our borders and ports, the Homeland Security market is ever-expanding with new technology and products. Literally every container that enters this country goes through a scanning system to make sure it's not full of explosives or contraband. Scanning vehicles at large gatherings and sporting events keep you and your family safe from terrorist attacks, and these scanners are powered by Power Tech generators. Our borders are watched constantly by unmanned surveillance trailers that can spot drones being flown over border walls. Those trailers are powered by Power Tech generators. Custom generators play a pivotal role in application development. Power Tech's ability to deliver custom specification drawings within a short lead time saves our clients time and money during construction. Our sales team is heavily involved in providing custom solutions to issues during development. The result provides our customers with products that are mobile, dependable, and built to specification.