Are you a mobile business owner or an original equipment manufacturer (OEM) of specialty vehicles or trailers? If so, then you know the importance of having reliable power. That's why PowerTech Generators is dedicated to providing customers with custom-built generators that meet the needs of their particular industry. Our team continually works with our engineers to offer generator improvements—such as better generator enclosures, better engine mounts, and upgraded engine controllers—so that our customers have the power they need when needed.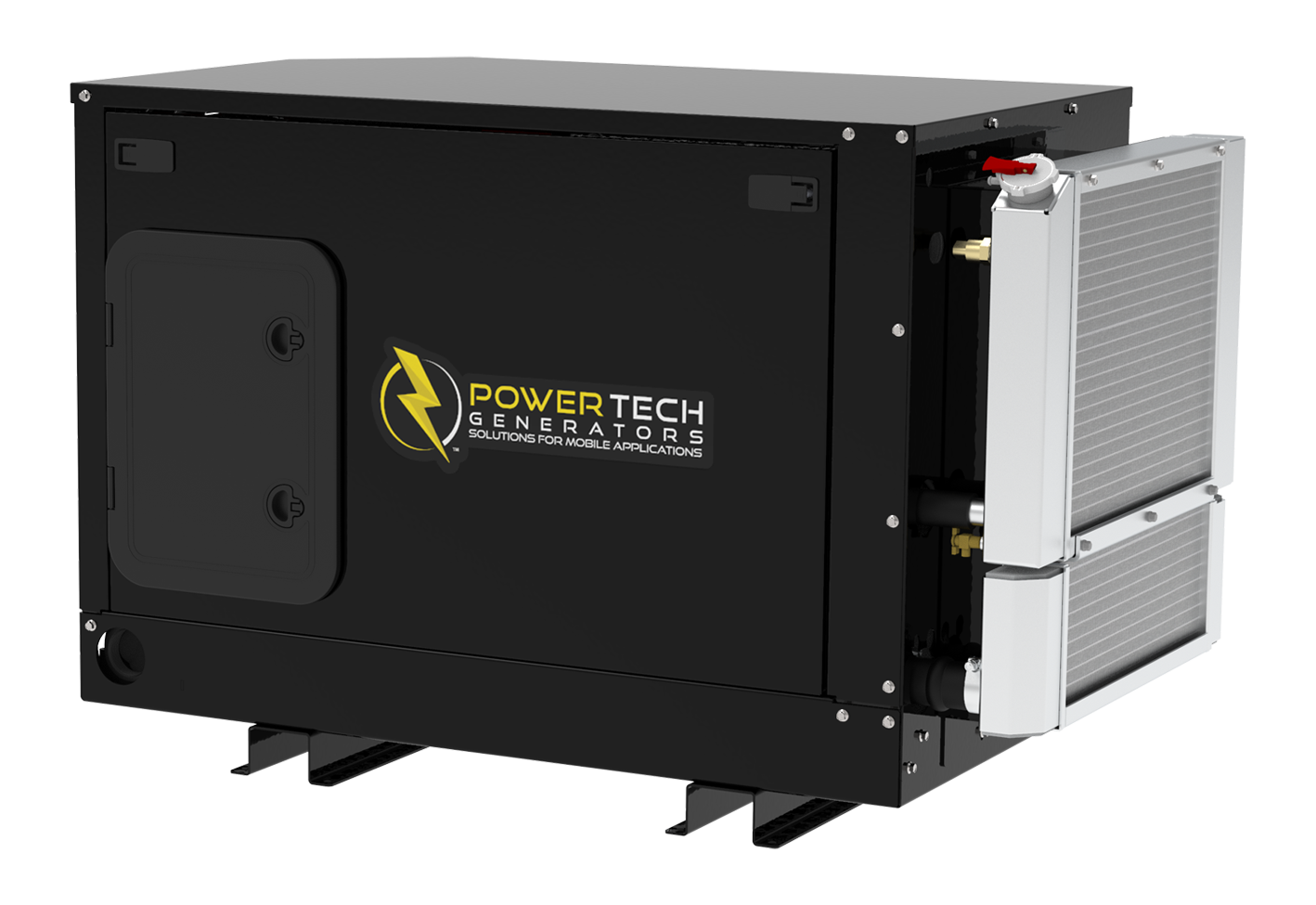 PowerTech is committed to delivering solutions for mobile businesses and consistently works with our engineers to provide generator improvements. These improvements include better generator enclosures, engine mounts, and upgraded engine controllers. In addition, we offer various replacement parts to keep your generator running smoothly even after years of use.
GENERATOR ENCLOSURES: EASIER ACCESS FOR MAINTENANCE
PowerTech Generators manufactures all of our enclosure sheet metal in-house. This gives us the advantage of making changes to improve our mobile generators. In-house fabrication also reassures customers that they receive "PowerTech Quality" products. In the latest update to our enclosures, PowerTech updated the access door and panel to provide better accessibility to the breakers and controller on enclosed generator sets. By making these improvements, our enclosed generators are more accessible for filter changes and to view the engine controller.
ENGINE MOUNTS: DURABLE CONSTRUCTION FOR REDUCED VIBRATION
PowerTech Generators use specially-engineered engine mounts that reduce vibration while providing superior stability during operation. These improved mounts allow your engine to run more quietly while delivering maximum power output when needed. Additionally, these mounts are designed to absorb shock during transport better so that your generator remains safe and secure no matter where it goes.
UPGRADED ENGINE CONTROLLER: MONITOR, CONTROL & PERFORMANCE

PowerTech Generators has upgraded their engine controllers, providing customers maximum efficiency and performance in any environment or condition they may encounter while on the road or working on the job site. PowerTech generators introduced PowerTechCS in January 2023. PowerTechCS is an app-based program that allows users to remote start and stop their generators from virtually anywhere in the world. Monitor engine and generator activity, create geofences and add sensors to your specialty vehicle for added functionality. With improved diagnostic capabilities, our upgraded controllers and PowertechCS app help keep your generator running smoothly with minimal downtime or maintenance needs.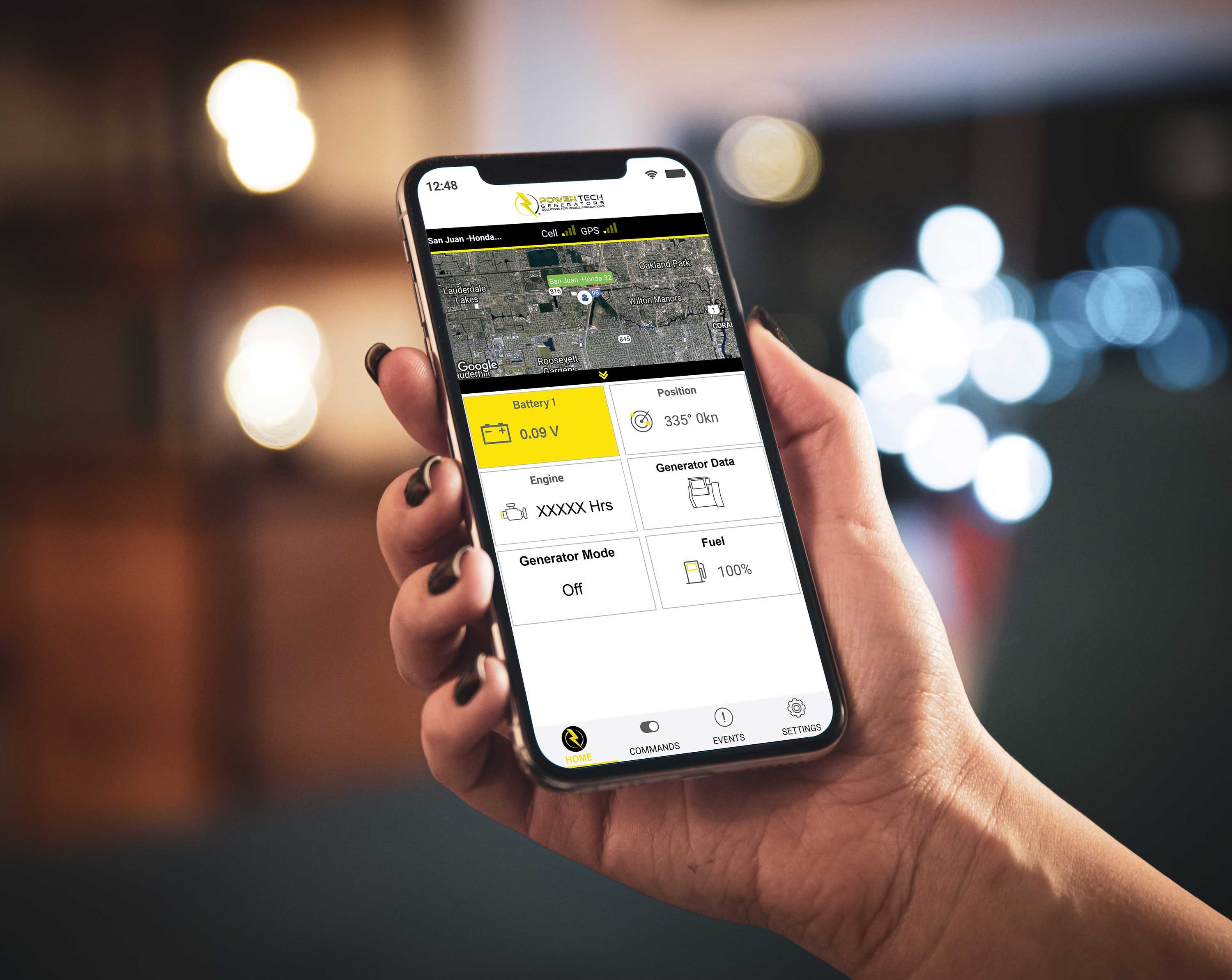 PowerTech Generators offers reliable power solutions for mobile businesses. With our custom-built generators specifically designed for specialty vehicles and trailers and our ongoing focus on providing improved generators with better enclosures, engine mounts, and controllers, we guarantee that your business will have the power it needs when it needs it most. Contact us today for more information on what PowerTech and PowerTechCS can do for your mobile business or OEM project.