38,000 TIER 4 FINAL CLEAN DIESEL GENERATOR
Power Tech is proud to introduce a new product to our line of open diesel-powered generators.   As the mobile commerce market grows, there has been a demand for more power to accommodate larger mobile applications. The PTI-38 offers 38,000 watts of continuous prime power. Power Tech uses a Tier 4 Final clean diesel Isuzu engine within an open format layout. Within the open design, customers can easily customize the PTI-38 to fit their mobile application.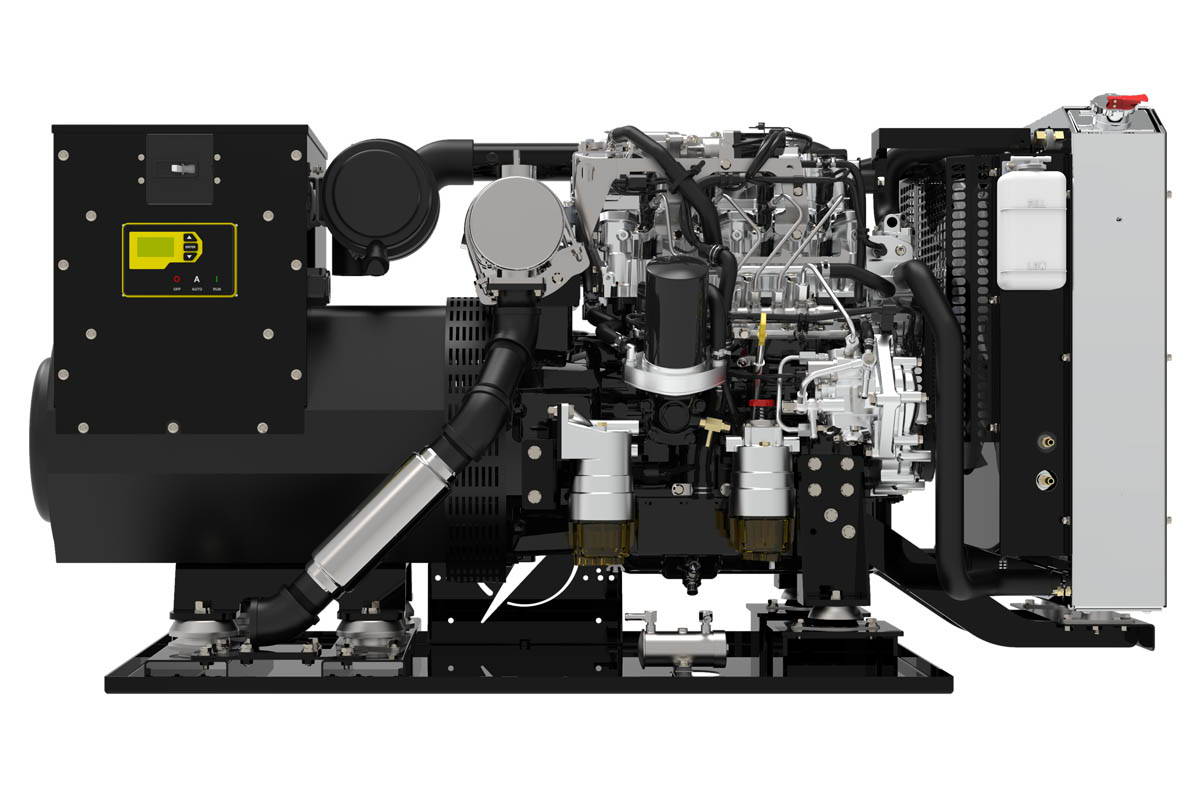 This lightweight industrial-grade generator provides accessible service locations and has no DEF. All of Power Tech's PTI-38 generators come with our Advanced PTG Series Electronic Controller. This generator is equipped with a brush-less generator and is available in 3 phase.
Prime Power Output: 38,000W

Liquid-Cooled, 4 Cylinder, Diesel

Engine Mounted Diesel Oxidation Catalyst (DOC)

Direct Injection Type

Available 60Hz and 50Hz

Available in 3 Phase

Power Tech's Advanced PTG Series Electronic Controller

Brush-less Generator with Automatic Voltage Regulator

Safety Shutdowns for High Temp and Low Oil Pressure

Output Voltage: 120VAC/240VAC

Amperage: 316A @120VAC (158A @ 240VAC)

Fuel Consumption: 3.3 GPH at Full Load