Recently we discussed a case with a mobile Medical Clinic builder about how a power outage caused a massive loss to the end-user.
A mobile oncology clinic serving rural communities in East Texas finished up another day of delivering chemotherapy. The mobile clinic was parked and hooked up to shore power. Onboard, the clinic stored chemotherapy medication in the refrigerators. These drugs must be maintained below certain temperatures or are no longer viable; some of these medications cost thousands of dollars per dose.
During the night, a storm knocked out power where the clinic was parked. The automatic transfer switch in the coach did not function properly, and the generator never received a stat signal. Dated solid-state transfer switches commonly fail when the contacts stick and don't make the switch.
With no power, the refrigerators warmed, and the temperature safety indicators on the meds turned colors. The clinic employee had to dispose of medication that cost many thousands of dollars and could have saved many lives.
The Connected Solution shore power sensors plug right into a wall outlet. In the event of power loss, the sensors alert the user via app notification, text message, email, or any combination of the user's wishes. In this instance, the operator could have started the onboard generator set directly from the Connected Solution app, and no loss would have occurred.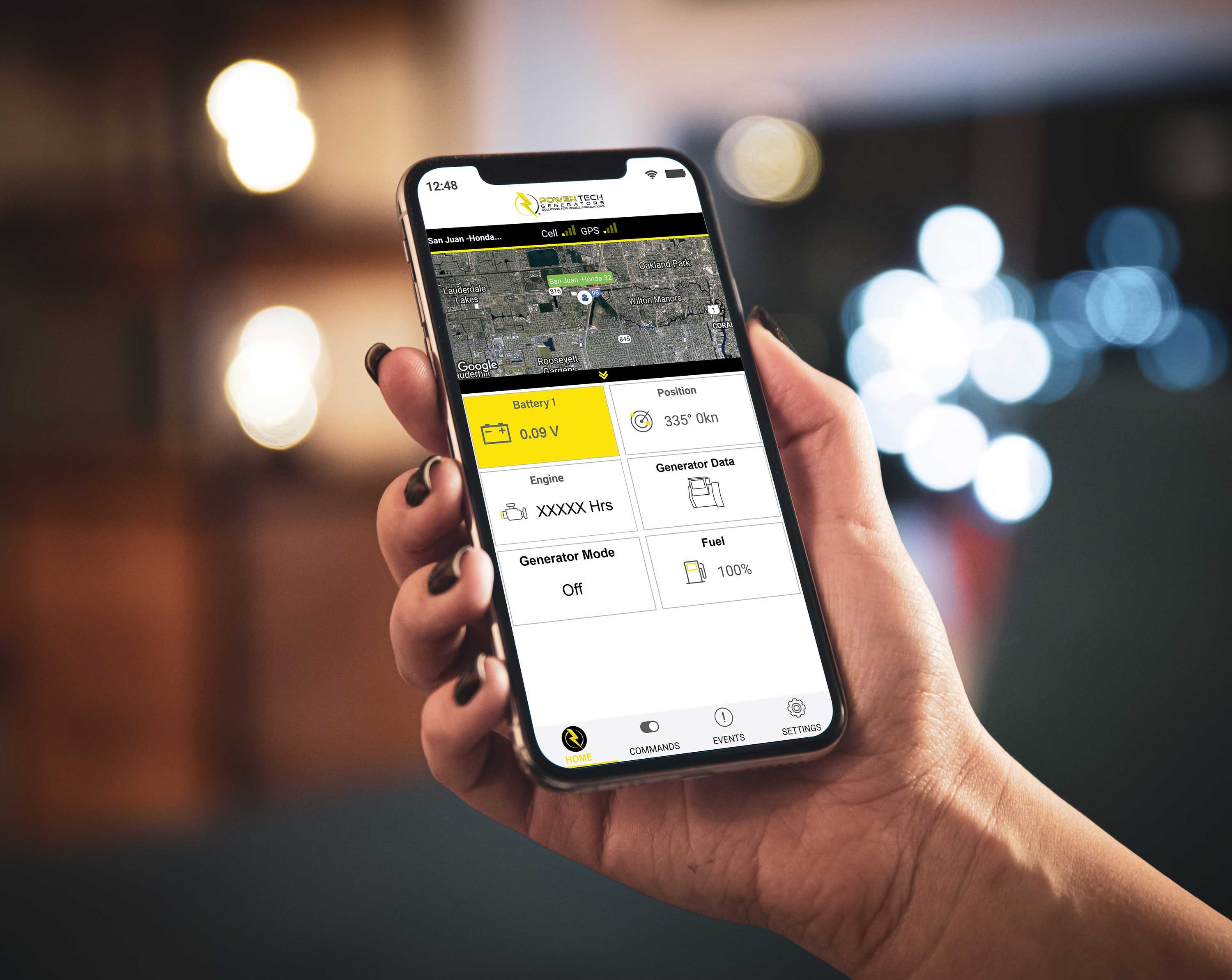 The PowerTechCS App gives you real-time information about your PowerTech generator and/or vehicle. View and monitor all your generator's critical systems on a single, easy-to-use dashboard. Track your vehicle's location and set a geofence to be alerted if it moves. Control lights, A/C, and digital switching systems with the touch of a button.