DIESEL 8,000W LOW PROFILE GENERATOR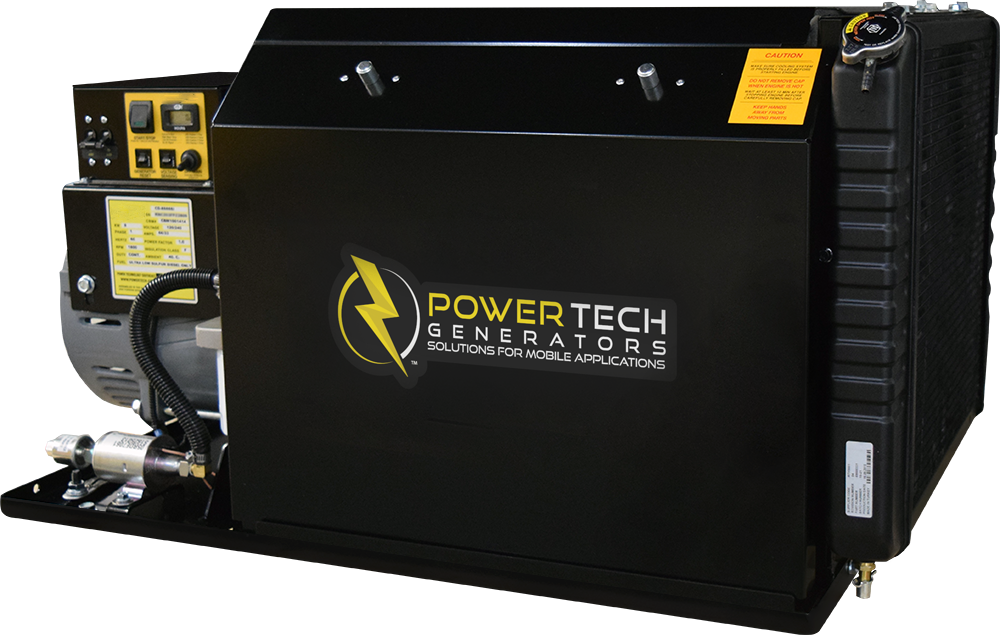 PowerTech is coming up on our 30th anniversary in 2019. That's right; we opened our doors back in 1989. The message was clear then as it remains today: "Let us create generators no one else is making." It's incredible how far we have come as a company and everything we've accomplished. Power Tech has created some of the most custom generators on the market today.
With that said, the focus of today's blog is to pay tribute to the generator that started it all, the CD8000Si. At the time, it was referred to as the CD7000. The founders wanted to create a generator that was short enough to fit into the bay of an RV without modifying the compartment. Power Tech engineered a way to tilt a Kubota engine at a 45-degree angle. It reduced the overall height of the generator down to just 19 inches! Thus, the CD generator was born. This diesel generator has become one of our most popular generators to date. It's the "Swiss Army Knife" of diesel generators.
It's popular with RV users, tracker trailer operators, and the list goes on. If you're looking for a compact diesel generator that is a reliable source of power for recreational or commercial applications, the CD8000Si is your generator.