Are you in charge of maintaining a generator or a fleet of generators? If so, then you need the PowerTechCS app. This powerful tool provides all the information you need to keep your generator running smoothly and efficiently. With the maintenance interval feature, you'll never miss a beat when it comes to keeping your generator up and running. Let's take a closer look at all the features this app has to offer.
The PowerTechCS App is designed specifically for mobile business owners and fleet managers who wish to manage their generators efficiently and effectively. The app helps you stay on top of your generator's routine maintenance needs. You can set up alerts that remind you when it's time for oil changes, fuel filter changes, and air filter replacements - so you never have to worry about missing an essential step in keeping your generator running properly.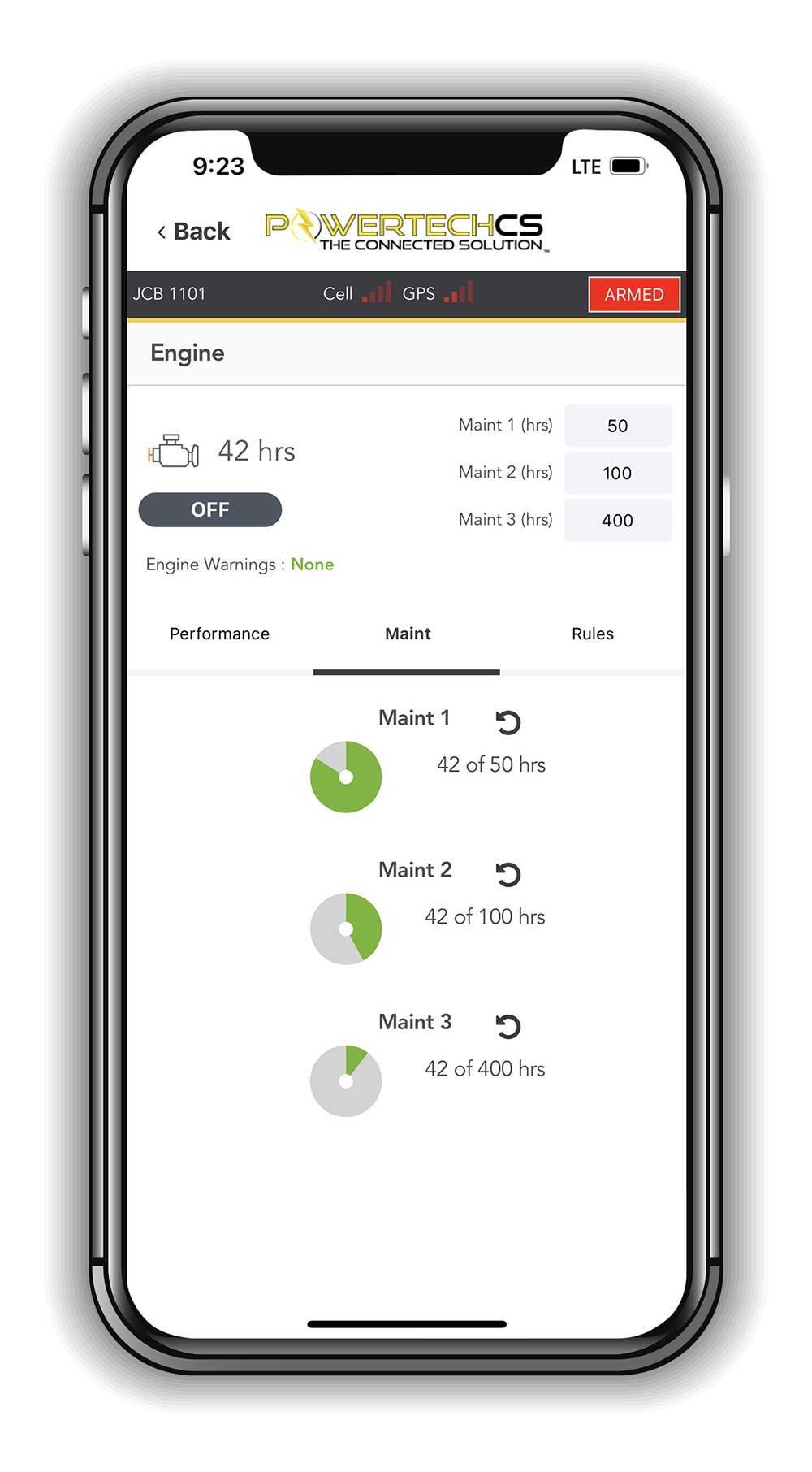 In addition to its maintenance features, the PowerTechCS app helps users identify issues they may encounter with their generators. The app provides engine and generator end data to help isolate potential problems quickly and accurately.
 
One of the most valuable features of the PowerTechCS app is its remote monitoring capabilities. This feature allows you to monitor your generator from anywhere - meaning that if a problem arises, it can be addressed immediately. You can even customize alerts so that specific issues are flagged as soon as they happen - allowing you to take action before things get out of hand.  

If you own or operate a generator, then having access to the powerful features offered by the PowerTechCS app is invaluable. This app has everything you need to ensure that your generator runs smoothly and efficiently at all times. Download it today for a hassle-free way of managing your power systems!